OBJECTIVE
In 2017, Moses took its role in Phoenix Design Week one step further by volunteering to brand the entire event, centering our designs, copy, and collateral all around that year's theme: Design Belongs. Design Belongs was a declaration, a bold assertion by the creative makers and risk takers who had turned Phoenix into the design hub it is today.
IDEA
We set out to show that, just like the wildlife that adapts itself to harsh climates and hardened landscapes, the Phoenix design community doesn't just survive the desert, it thrives in it. To do this, we identified the ubiquitous creative types across the industry: the thought leaders and dream chasers, artists and professionals, natives and newcomers, the ones who see as much value in their craft as they do in this Phoenix. Then we associated them with a desert-inspired avatar – a scorpion, a snake, a spider, a wildcat, and a legendary jackalope – and told a story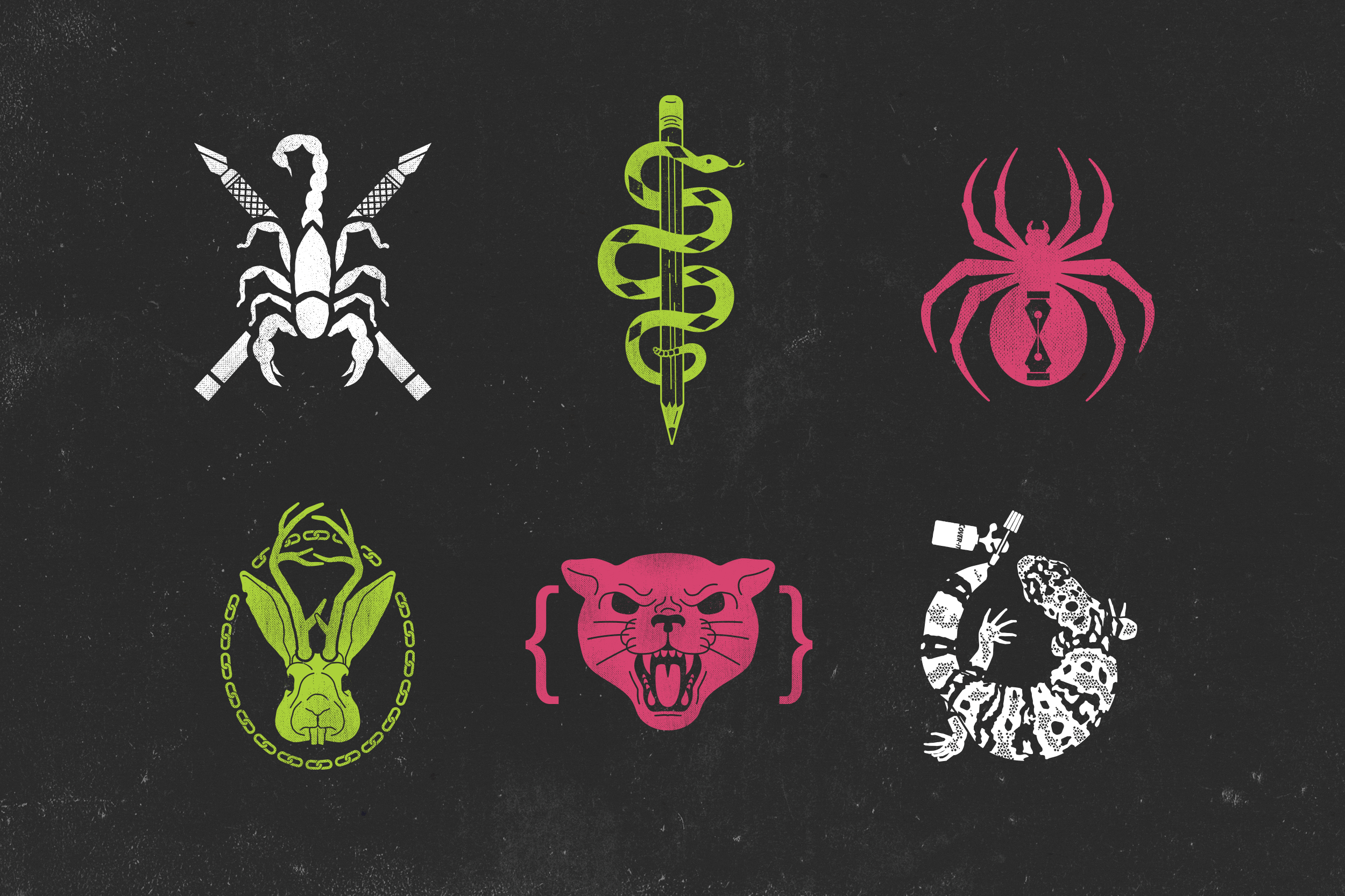 SOLUTION
The end result was an intentionally gritty, purposefully glitchy aesthetic – think grunge meets the great Southwest. This wasn't your cliché cowboy art. It was urban, modern, and it made its intentions clear: Phoenix was creating a space uniquely its own, thanks to the desert-dwelling creatives who made their mark on their medium and in turn the map. This cohesive branding campaign was so eye-catching it even caught the attention of the American Advertising Federation (AAF) in Phoenix, winning Phoenix Design Week its first ever gold Addy award.